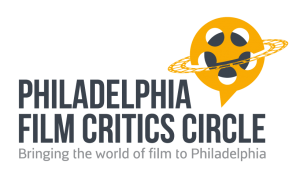 The Philadelphia Film Critics Circle (PFCC) is an organization of dedicated and talented film critics from Philadelphia and its surrounding suburbs.
Our members love experiencing movies, just like you. What makes them even happier is sharing their insights with the rest of the world. Maybe it's the next great blockbuster. Maybe it's the year's biggest bomb. Our members give you the information you need to decide for yourself.
The mission of the PFCC is to promote awareness of our industry to the wider viewing audience through engaging commentary, discussion and education. We are also committed to doing what we can to advance both Philadelphia's rich film history as well as its thriving film festivals and events.
Founded: March 8th, 2017
Contact e-mail is info at philafcc.org
Founders:
Rich Heimlich
Stephen Silver
Board of Directors:
Dr. Alfred Necessiter
Andrew Beckett
Travis Bickle
Robert E. Lee Prewitt
The PFCC would also like to graciously thank our many contributors without whom this organization would not be possible:
Margaret Schlegel
Yu Shu Lien
Charlie Allnut
Shelley Levene
Roberta Muldoon
C. K. Dexter Haven
Professor Henry Higgins
David Herdeg
Lili Von Shtüpp
Dr. Michael Hfuhruhurr
Gordon Gekko