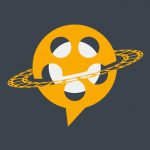 The Philadelphia Film Critics Circle nominates and selects annual awards for the year's best films.
2019 Awards Calendar
12/?/19 – Deadline for members to receive all screeners to be considered. The later these arrive the lower the likelihood of their nomination.
12/?/19 – The deadline for all screenings for films to be considered for 2019 awards.
12/?/19 – The members meet to nominate and select the year's best films and performances.
The voting will take place at the ?.
12/?/19 – The PFCC formally announces the winners.
For questions or comments regarding PFCC annual awards please contact us at info at philafcc.org.
Voting Categories
(Click link for past winners)
Steve Friedman Award: Optionally awarded to a person or film that drives major public discourse on a topic or issue.
Elaine May Award:  Optionally awarded to a deserving person or film that brings awareness to women's issues.