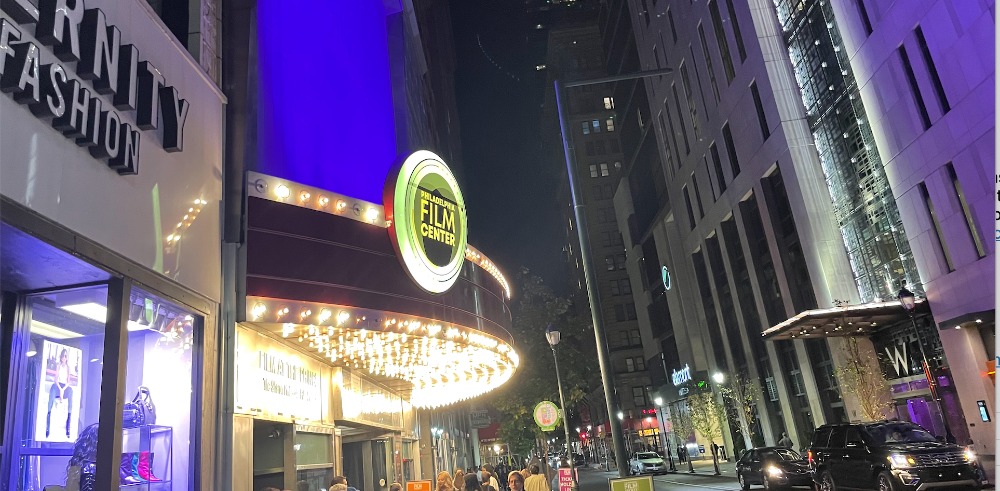 The Philadelphia Film Festival returned to live indoor venues this October after going virtual and drive-in-only for its 2020 edition. The Philadelphia Film Society put aggressive but necessary COVID protocols in place — including masking and proof of vaccination for all screenings — to make a safe in-person festival possible. 
The festival, which ran from October 20 to 31, featured a total of 140 films, across the Philadelphia Film Center and PFS at the Bourse venues, the PFS Drive-in at the Navy Yard, and a virtual program.
Between trips to the theaters, the virtual library, and screeners I acquired, I watched about 30 films over the course of the 11 days, as well as the entire live-action shorts program (I ran out of time before watching the other shorts.) I did not make it to the drive-in at all; there were also roughly 20 more movies in the festival lineup that I had already seen at other film festivals this year, including Sundance, South by Southwest, Tribeca, Toronto, and the New York Film Festival. 
Overall, it was a strong festival lineup, even though it was missing some of the more notable likely awards candidates this year that were at other fall festivals. The fest was also a bit light on special guests, and the biggest names  — Kevin Smith and M. Night Shyamalan — aren't exactly people who appear in Philadelphia rarely. But that's understandable, in pandemic times. 
My thoughts on some of the most consequential films at this year's festival: 
– Bad Luck Banging, or Loony Porn. I had seen this a few weeks earlier at the New York Film Festival, but I felt I had to go see it again, this time with an audience. Romanian director Radu Jude's three-act meditation on the COVID moment, sex-shaming and so much more might just be the definitive film about these times. Featuring a controversial sex tape — which we get to see, in its entirety — and later the bitter town hall meeting that ensues, Jude's film is interrupted with a funny and profane "gallery" of political and sexual terms. Just a tour de force. 
– The French Dispatch. Yes, Wes Anderson's latest film looks a lot like most of the others, but it also features a first-rate cast paying tribute to The New Yorker (and France) in the mid-century. 
– The Worst Person in the World. The latest from Norwegian filmmaker Joachim Trier stars  Renate Reinsve in a multipart look at the adventures of a young woman in Oslo who can't seem to make up her mind between two men and several potential careers. There's a sequence in the middle here, something of a "fantasy date," that's one of the most magical scenes in any movie this year. See also Ninjababy, another PFF film, also from Norway, and with a similar plot and vibe.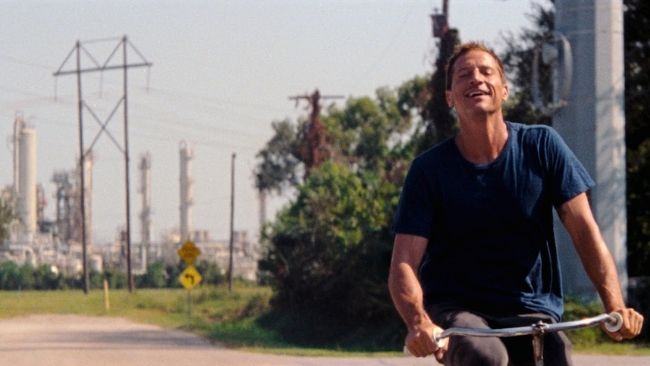 – Red Rocket. The latest from director Sean Baker (Tangerine, The Florida Project) is another deep dive into a neglected corner of America, populated largely by nonprofessional actors. The '90s MTV washout Simon Rex charges back to relevance as a washed-up porno actor who returns to his Texas hometown, and soon becomes smitten with Strawberry (the wondrous first-time actress Suzanna Son), a teenaged donut shop employee. There's a ton going on here, much of it very funny, but Red Rocket most impressively threads the needle in depicting what's essentially an act of grooming and sex trafficking.
– Belfast. Director Kenneth Branagh's semi-autobiographical reimagining of his childhood is reminiscent of Alfonso Cuaron's Roma, although I'll confess that I saw the film on opening night and I've barely thought of it since (whereas Red Rocket is still on my mind over a week later.) 
– Procession. Filmmaker Robert Greene's latest experimental documentary takes six men who have accused Catholic priests of abuse and, with the help of a "drama therapist," act out the incidents around their crimes. It's powerful and illuminating. It's also the lone Netflix film in the festival after the streamer's entire awards slate (The Irishman, Marriage Story, The Two Popes) was in the lineup in 2019.
– Television Event. A documentary about the famous TV movie about nuclear war, The Day After, which is marked most notably by just how palpably bitter with one another the principals still are with each other, 50 years later.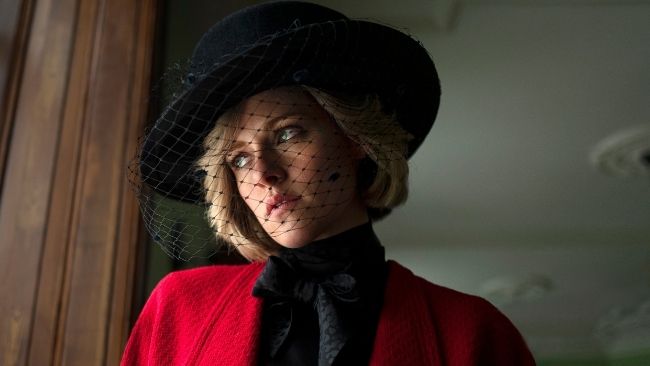 – Spencer. The latest in a seemingly endless series of sympathetic projects about Princess Diana, this centerpiece, directed by Jackie's Pablo Larrain, focuses on a particular weekend with the royal family in the early 1990s, when Charles and Di's marriage is essentially over. Kristen Stewart is outstanding as Diana, but ultimately the film has less insight into these people than the average episode of The Crown offers. 
– King Richard. A biopic of Richard Williams, the father of Venus and Serena, features a go-for-broke performance by Will Smith in the lead role. However, I'm still wondering why the movie is about him and not his daughters. 
– C'mon C'mon. Probably my least-favorite film of the festival was the latest from director Mike Mills (Beginners, 20th Century Women). It's a black-and-white drama about a radio journalist (Joaquin Phoenix) who takes his nephew on a trip around the country while his sister (Gaby Hoffmann) deals with her mentally ill ex (Scoot McNairy.) Sure, the black-and-white photography is beautiful, but I was supremely irritated just about every moment anyone was speaking. 
There were also several notable films at the festival that I had seen previously: Flee, Listening to Kenny G, Petite Maman, The Novice, The Souvenir Part II, Mother Schmuckers, Bernstein's Wall, The First Step, Jockey, and President.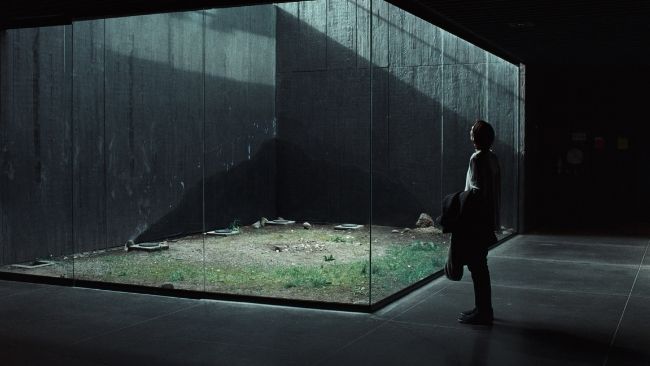 I was not able to see Memoria, Apichatpong Weerasethakul's latest film, and I hope that its unconventional release plan involves a return engagement in Philadelphia before long. I also missed Drive My Car, since it was hard to fit that three-hour window in my schedule, and I was otherwise busy the night of Gaspar Noe's Vortex. I also had to miss The Same Storm, the closing night film, although a few months ago I did proactively attack its very existence in a Philadelphia Inquirer op-ed.
A big thank you to the Philadelphia Film Society and their volunteers for a successful festival, as well as the help with our event last Wednesday.
Most, if not all, of the films mentioned here will arrive in area theaters (or streaming services) in the next few months, and I look forward to the discussions they inspire. Meanwhile, stay tuned for the next episode of the Film Scribes podcast for more discussion.